Page 4 of 4 •

1, 2, 3, 4
Hi, my name is John. I'm from Aruba. Currently own a sentra, but i'm in the market for a Creasida. We were only offered the rx81 variants but i would like to learn and offer as much info on these as possible, as they are not as common as mx83,jz81,gx81. Planning on doing an ITB'd 1uz-fe Cressida as a daily.





Posts

: 4


Join date

: 2015-06-06



Hey everyone, I'm Tyler, I created the facebook group 'Toyota Cressida!' about four or five years ago but it did not turn out how I had hoped. I used to be on celicasupra.com under the same name. I've had four x73s and currently have a manual 5m x73 and an n/a 2j x73 project I'm working on. I will add more pictures to my post in the new members board.
This is my first x73 back in 2010 /4]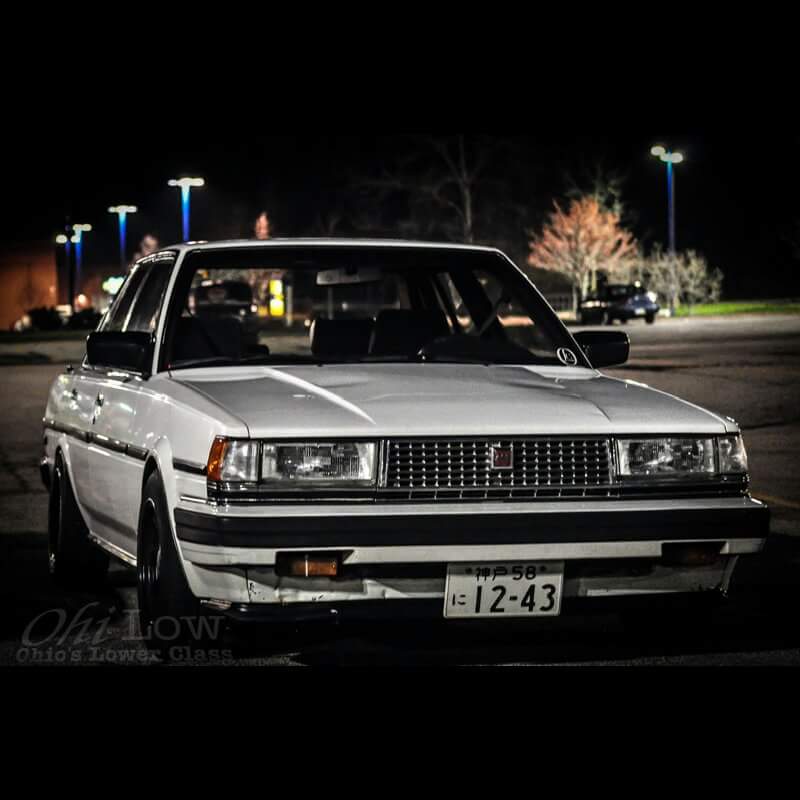 [/url]
Admin




Posts

: 2


Join date

: 2015-12-04


Age

: 22


Location

: Columbus, OH



What's up everyone!! My names Chewy. I've been a car junkie ever since I could remember. I've been collecting HyperRev mags long before drifting came to the USA. I started off with 240s. I had the coveted Aero Bumper that everyone wanted. I've had 2 S13's. Then I got my 1st Cressida. 89 MX83 who I named Ron B for obvious reasons when you look a the picture lol I recently traded it with a buddy for a MX73. I just love the old school box style. We'll be making the physical trade soon so in the interim, I've been collecting parts.
Grip Royal Woodie Steering Wheel w/horn kit
Genuine GX71 Slit Spoiler
Genuine GX71 Chin Spoiler
Genuine GX71 Wing (Looks like a Hakosuka wing)
I'm going to swap the 5M for a 2JZGE. I don't want to boost it. It's more of a cruiser than a tire shredder. It has some rust spots that need to be sorted. I also have fender flares to go on the car. Eventually I will paint it but I may wrap it something crazy while I decide on color.
Xcessive Manu - JZ mounts
W58 Bell housing
The suspension has been changed to S13 suspension.
New wheels will happen. I'm looking at some Star Road wheels.



Posts

: 2


Join date

: 2016-03-14


Age

: 40


Location

: DMV



Hey guys, my name is Z. I'm from Manchester, CT. I have an 86 MX73. In the process of doing a 1JZ-GTE VVT-i swap.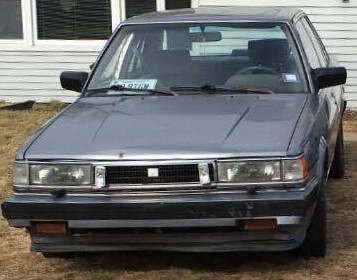 Last edited by ZMK21 on Sat Apr 09, 2016 9:17 pm; edited 2 times in total (Reason for editing : Added pics)



Posts

: 3


Join date

: 2016-03-31



Hey guys! I'm Brandon and i'm 15, yeah very young haha, and I just bought a mx73 for $800 as my first car. My plans are to eventually 2j swap it when I hane funds, but currently all I want is for it to start. Well yeah hey yall I come from Houston, Texas and im looking forward to meet yall and hoping yall can help me on my no start problem on my 5mge



Posts

: 1


Join date

: 2016-06-16



I just recently bought a 91 mx83 Grande. I'm from Melbourne. The car so far is pretty good. Some future plans I have for it are lowered springs or even coilovers, big win body kit, work equip 05. I'm trying to go for the VIP style. Just gotta photoshop my car to see if it'll look good with those. If not, then just got for something simple. Don't have anything planned much for the engine yet.



Posts

: 1


Join date

: 2016-06-07



Hi guys,
I've just joined the forum. I'm from Johannesburg in South Africa and I have a '86 Cressida 2.8i
Last edited by SfarzoP on Wed Aug 31, 2016 7:49 am; edited 2 times in total (Reason for editing : i want to add a picture)



Posts

: 2


Join date

: 2016-08-17


Location

: Johannesburg, South Africa



What's up guys. My names Paul, I'm from San Diego. I drive a 1986 Toyota Cressida. I bought bone stock about 3 years ago. Been building it since then. Here's some pics of how it currently sits at the moment. Going to be doing a w58 5 speed swap within the next couple weeks. Finally gathered all the parts together.



Posts

: 1


Join date

: 2016-05-16



Page 4 of 4 •

1, 2, 3, 4
---
Permissions in this forum:
You
cannot
reply to topics in this forum