Well, I figured I'd do one of these threads, hopefully ill be able to update it often.  The car has a decent amount of work done to it, but I personally think it needs quite a bit more.  A little back story, i bought the car about 12 years ago, was my comfy daily when I had an fc RX-7 turbo.  Sold the mazda, kept the cressie.  It currently has a fair amount of suspension work, but needs coilovers instead of the spring/shock combo on it now.  Also needs work to be aligned properly, and that's on my to-do list for the car.  It is driving around with my parts cars engine right now, as i have had technical difficulties with turbo'ing the 6m that was in it. Well I had difficulties understanding how to wire and program a standalone ecu, and I'm working on the resolution to that. So yeah, enough blabbering, here are pics of the car, and some of the work done to it.  
When I first bought it back in the day.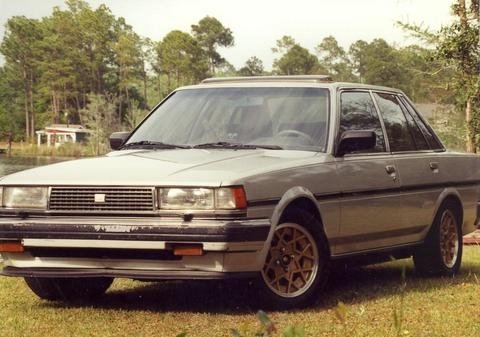 Around 2005 or so, after it had been lowered and had a fresh 6m motor swap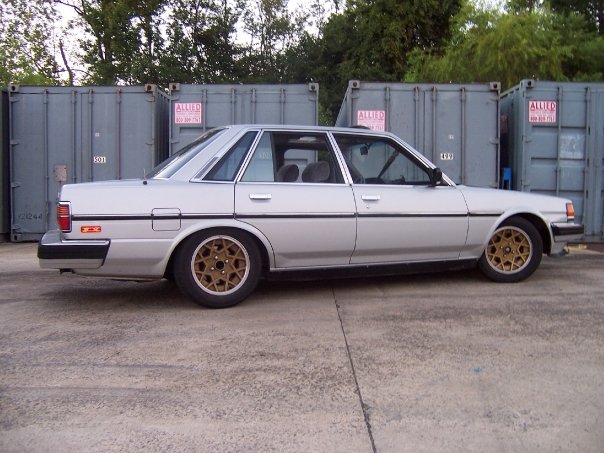 The beginning of the turbo tear-down, around 2007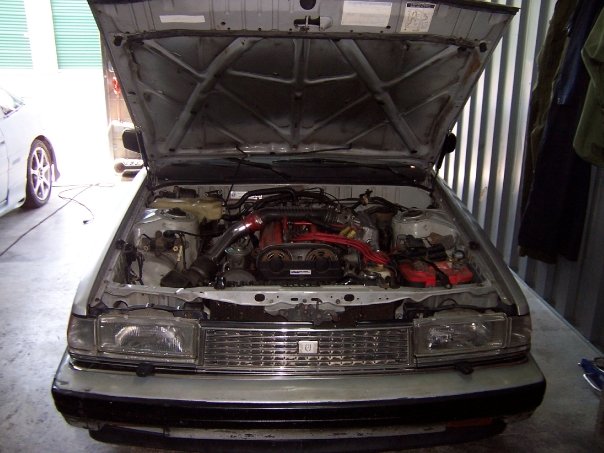 Turbo work underway, ecu wiring is in work as well as I/C piping.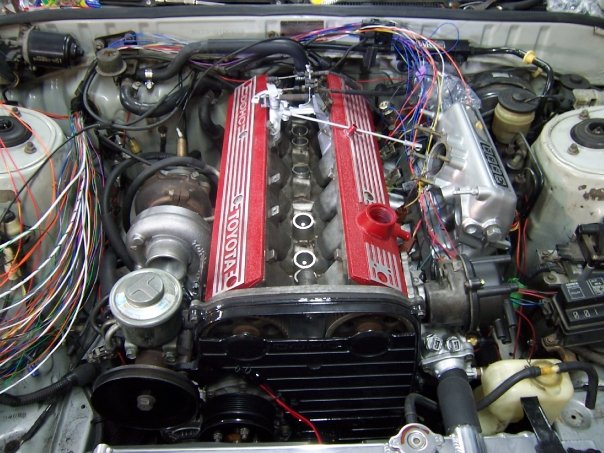 Different angle of turbo stuff, neatened up wiring.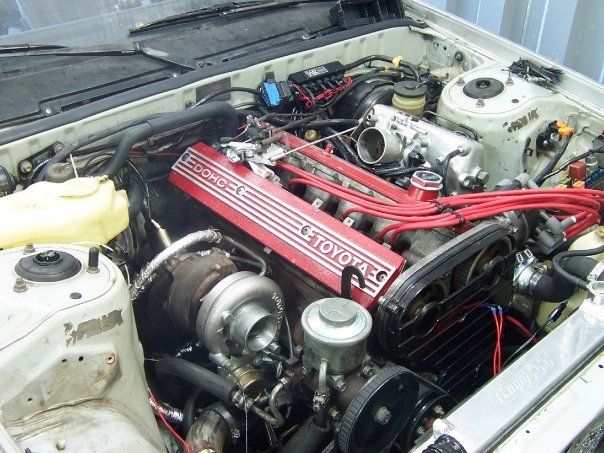 That's about as far as I got with the turbo setup, it ran but not very well.  It would idle decent, just extremely rich, and would only rev to about 3k rpm.  I'm pretty sure that I know whats going on, but I got distracted for a few years and the car sat in my yard, neglected.  I lost track of what was going on and where I was with the thing so I decided to just start over.
Enter the parts car, another factory 5 speed with a 6m swapped in previously owned by a friend of mine.

My turbo 6m came out, and the n/a 6m from the parts car went in.

This is currently where the 6MGTE is, on a stand that I'm building to run it outside of a car.  My plan is to wire and tune on this, and then swap back into the car.  The tune doesn't have to be perfect, just good enough to drive it around or at least to a professional tuner. This part is where I am now with it.  It still needs some work just like everything else, but since I'm driving the car I can be as patient and slow as I want to, as long as it gets done right.

Specs on the motor:
"JDM" 6M-GE
Haltech E11 ecu
7m-gte HKS metal headgasket
7m-gte injectors, walbro pump
7m-gte CT26 turbocharger
Rabid Chimp Mk2 downpipe
Rabid chimp turbo oil lines
Fidanza Flywheel/ACT clutch
Mk3 Koyo radiator FAL slimline fans.
some other random stuff, i/c and piping, HKS muffler, blah blah blah.
That's all for now, if there is something about all this you wanna know, just ask, I'll do my best to answer.
Last edited by Drift Limo on Wed May 27, 2015 7:22 pm; edited 1 time in total
That's awesome man. Much respect for you sir.



Posts

: 7


Join date

: 2014-02-26


Location

: mcbh hawaii



post your license plate! Always got a kick out of it!




Posts

: 125


Join date

: 2013-02-26


Age

: 32


Location

: Naperville, IL



I know that I'm bringing this back from the dead, but its my thread and I don't want to start a new one, but I have an update.
So, I've been planning my suspension setup for years in my head, and slowly buying parts over the years and just this past weekend I pretty much nailed it.  The only suspension part in this car that came in it are the tension rods, everything else has been replaced or modified.  The big one is the coilovers, Stance recently came out with a kit for the MK2 supra and I got a set to test out for an X73.  While I was at it, I installed some pretty awesome parts that Ive been hanging on to for a while. Namely adjustable rod end front control arms, and a rear subframe modified with Raptor Racings rear camber kit.
Anyways, PICS!
Front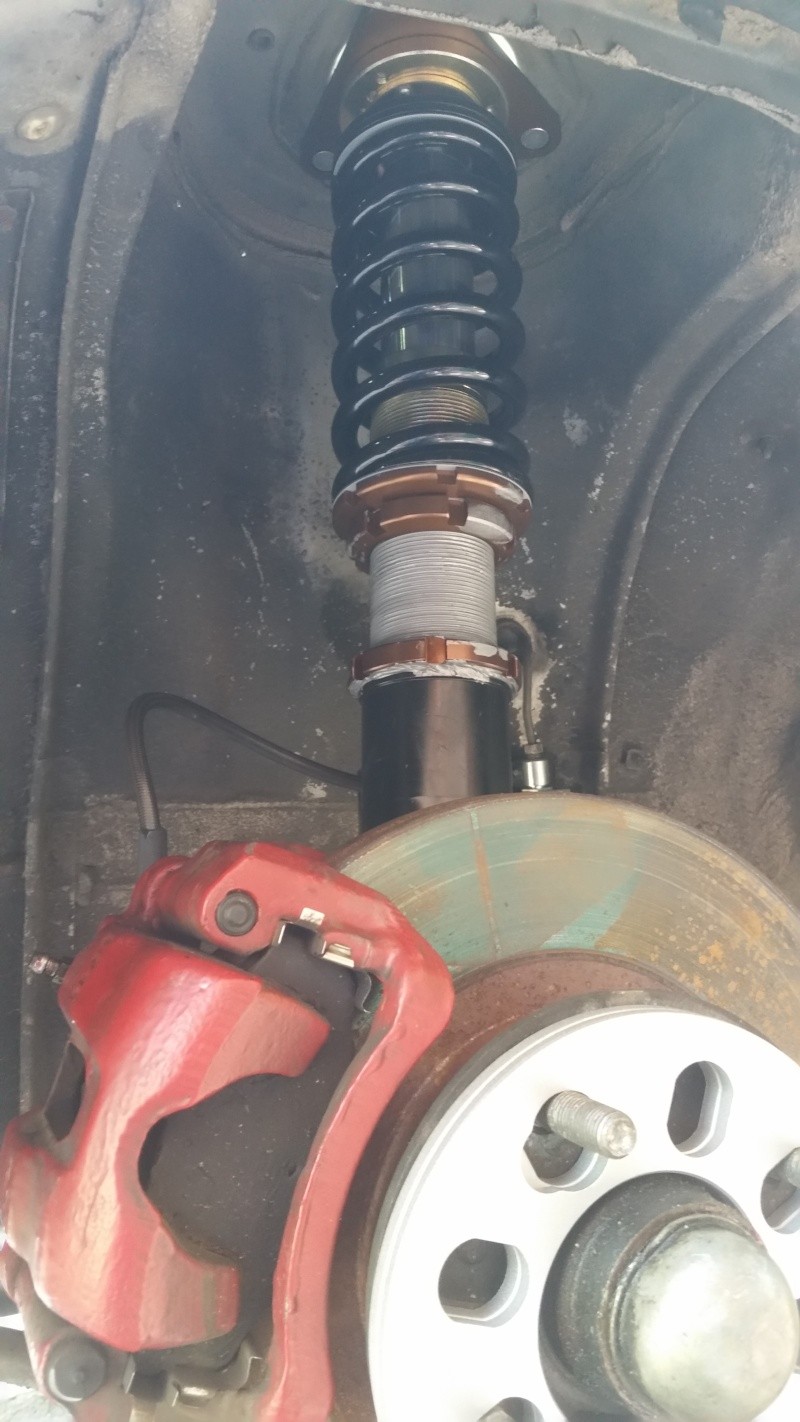 Rear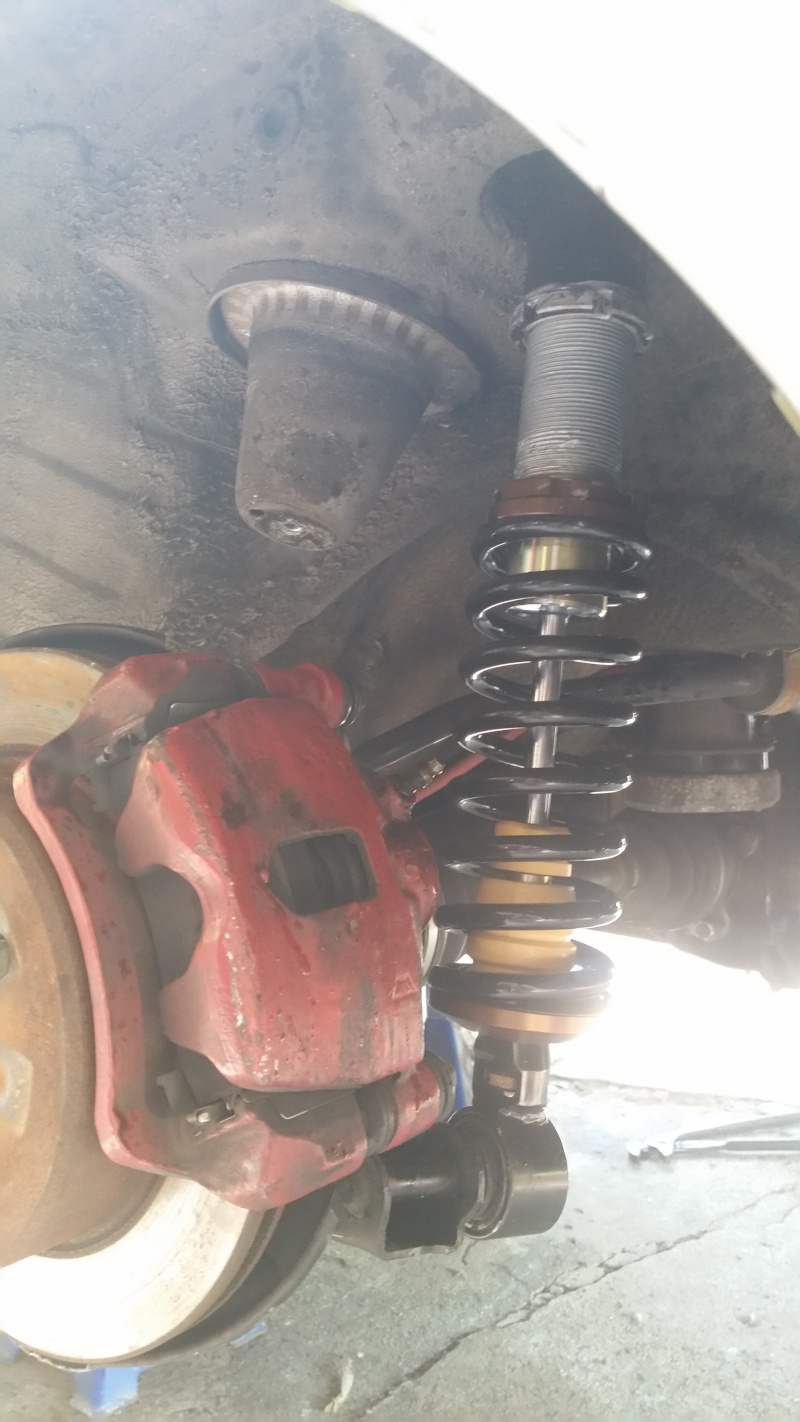 Control Arm
Camber Adjuster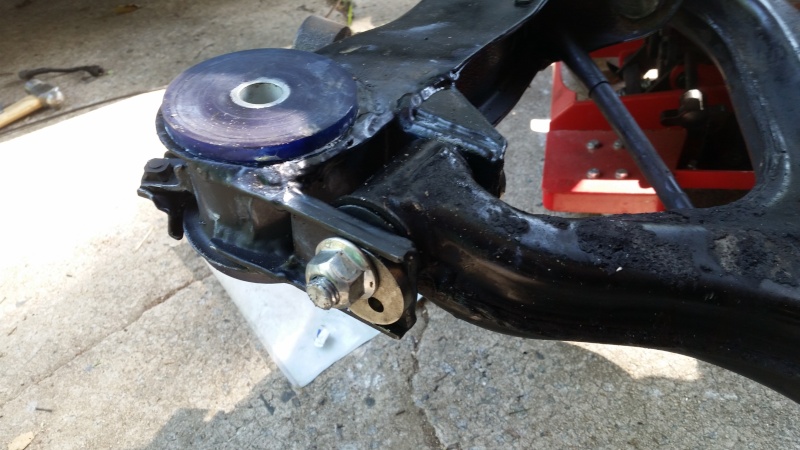 In the car
Almost no camber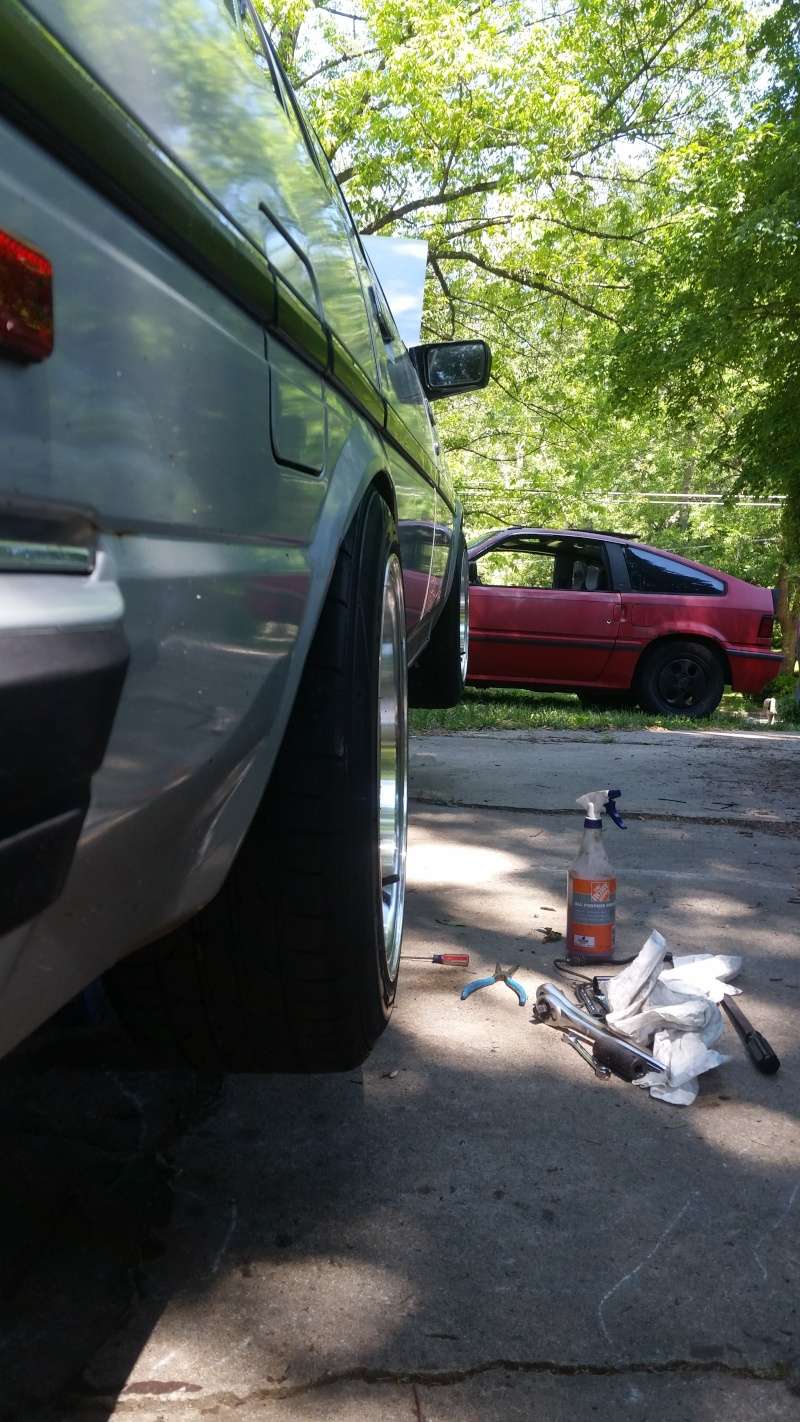 I'm not done with it yet, still have some fine tuning and kinks to work out but I thought it was too cool to not share on here. I have more pictures if ya'll want to see them.
Oh yeah, my old tag for PUSH
haha awesome! Looking good!



Posts

: 125


Join date

: 2013-02-26


Age

: 32


Location

: Naperville, IL



nice ride! what part of NC are you in? I'm right in the middle....



Posts

: 57


Join date

: 2013-02-27



---
Permissions in this forum:
You
cannot
reply to topics in this forum