Im TownRYDR I live in Los Angeles. Born and raised in the East Bay. I have a '90 MX83 that is pretty much all stock but im wanting to make it into a super speed street sleeper. Have always liked building things and know my way around a tool box pretty well but this is my first car   so I always have lots of questions. One concerning the new Moog control arms I just ordered. Left side ball joint is movable by hand like a joystick while the right side cant be moved by hand and only moves when I smack it with a dead blow. FYI Most of my mechanical knowledge comes from motorcycles.
I love this car. Im taking an automotive paint class at Los Angeles Trade Tech so by fall i should have a fresh dripping wet shell. Serial9 coilovers coming soon along with a set of wheels. Lots of other little odds and ends along the way
My 7MGE has 230,XXX miles and is still running strong. As soon as either the engine or tranny takes a dump on me, i will put in a 2JZ with a 5sp. At the moment this is my daily driver and I have no garage so Im trying to squeeze every mile out of this motor and tranny. Although I can hardly wait to make it fast...
Not really looking to build a "drift Car" Just want it to be fast and solid.
Another beautiful smoggy day in Los Angeles.
The time my cressy looked like a NASCAR crash.
Getting smog tested. I was on the edge of my seat thinking It wasn't going to pass.
DTLA traffic. This day it took me 1.25 hours to drive home 5 miles away.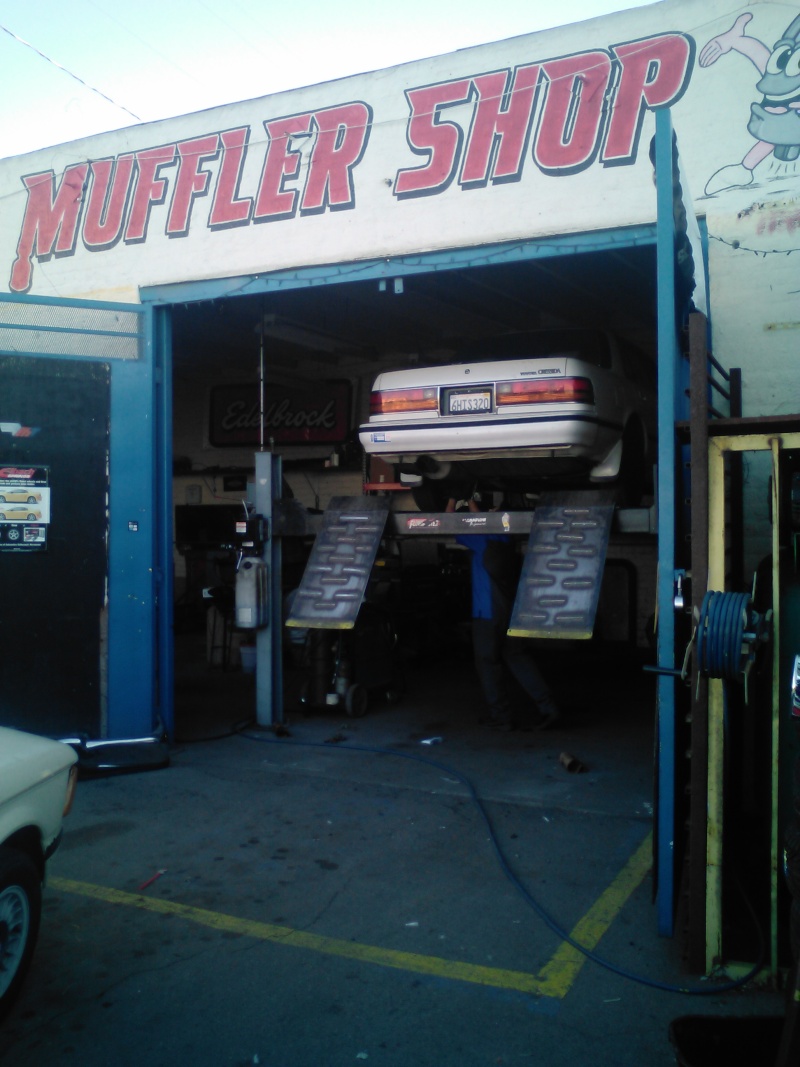 Out with the old, in with the Magnaflow.



Posts

: 3


Join date

: 2015-05-14


Location

: Los Angeles



Hi,

The MOOG control arms are pretty much garbage. I'd return those. Mine didn't fit correctly at all, and you should not be able to easily move the stud. Plus ball joints aren't even drilled for a grease fitting.

You're better off buying the Raybestos ball joints and pressing those yourself or pay someone to do it. It's easy to do. The Raybestos ball joints are $25 shipped and Made in Japan by 555.

You can get the control arm bushings from Toyota.

Advance autoparts will loan you the big front end service kit.



Posts

: 7


Join date

: 2015-08-26




Similar topics
---
Permissions in this forum:
You
cannot
reply to topics in this forum